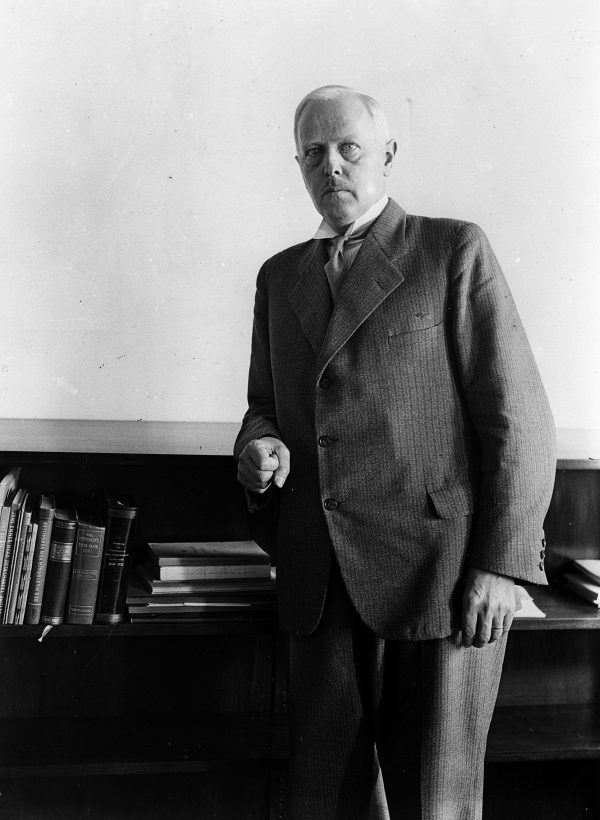 1938
New director of Handelshøjskolen
In 1938, Handelshøjskolen appoints Professor Christen Møller as new director.
Despite his background as professor of German philology at Aarhus University, Christen Møller is appointed as new director of Handelshøjskolen. Although Christen Møller does not have a business degree, he enhances the academic profile of Handelshøjskolen and provides staff and students with a university self-image, seeing themselves as part of a university instead of an institution under the Danish Society for the Advancement of Business Education.
Increasingly, professors gain more influence on the decision-making.