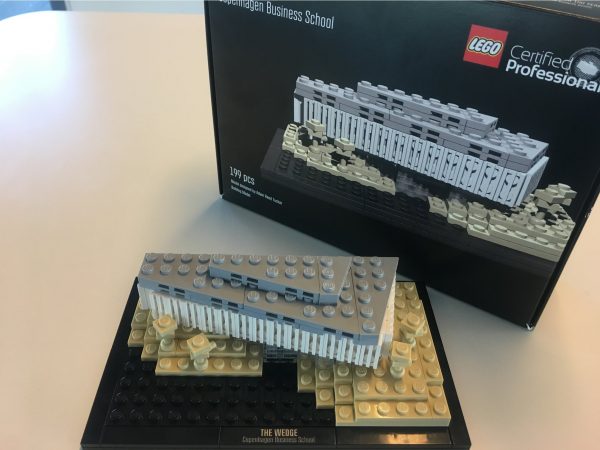 100 exclusive LEGO models of The Wedge
When: Friday 24 March, 2017 - 00:00
CBS' continued efforts to promote and encourage entrepreneurship was the focal point for Campus Development when the department brainstormed ideas on how to celebrate CBS' 100 years.
Inspired by the LEGO Architecture model of the Guggenheim Museum, Campus Development's own architects saw a miniature LEGO model of CBS' campus as a great way of materialising the narrative of CBS' architectonic history.
Adam Reed Tucker, one of only 15 certified LEGO builders in the world, has been a part of the process behind the LEGO Architecture the Wedge model since April 2016. Campus Development and the President's Office at CBS receive 100 exclusive LEGO kits in March 2017.
A tokens of association
According to Maria Hansen Møller, Architect in Campus Development, the LEGO Wedge model serves more than one purpose: "In addition to materialising CBS' broader narrative of past and present, CBS has the possibility of giving out LEGO models as presents, for instance at special centenary events".
Administrative Officer Kristina Damgaard Katberg backs Maria Hansen Møller in the LEGO models' double purpose and adds: "I can easily imagine a guest speaker looking at the Wedge LEGO model thinking about the creative and entrepreneurial spirit at CBS."
The CBS LEGO model is one of several features and events in store for an exciting 2017 at CBS.