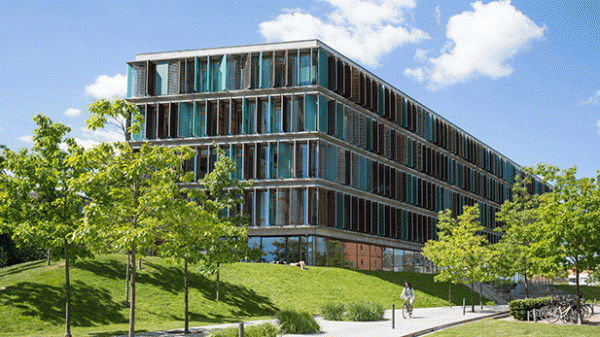 Book release – "CBS through a 100 years" and Kilen – the LEGO edition
When: Friday 24 March, 2017 - 14:00 to 16:00
Where: Kilen Atrium
CBS was established in 1917. On the occasion of the centenary, CBS Professor Kurt Jacobsen and Assistant Professor Anders Ravn Sørensen have written "CBS through 100 years", a book about CBS' history.
On Friday 24 March, CBS hosts a book reception at the Kilen Atrium, where we will mark Jacobsen's and Sørensen's publication of the book.
It is an in-depth account of how CBS was established by the Danish Society for Education and Business (formerly known as "Foreningen til Unge Handelsmænds Uddannelse" – FUHU -) and over time developed into one of Nothern Europe's best international business schools. After Per Holten-Andersen's words of welcome, Anders Ravn Sørensen will talk about the development of CBS through the past 100 years.
In addition, LEGO Koncernen has worked out a model of Kilen. LEGO's Jørgen Vig Knudstorp will present the model at the reception and draws two lucky winners of the exclusive edition. Final we will celebrate the centenary with food, drinks and jazz.
Everybody is welcome, and we are looking forward to celebrating the centenary of CBS.
Programme:
14:00: Welcome/Per Holten-Andersen, President
14:10: "CBS through 100 years" by Anders Ravn Sørensen, Assistant Professor at the Department of Management, Politics and Philosophy
14:30: Jørgen Vig Knudstorp, Chairman of the Board, LEGO Koncernen, reveals a LEGO model of Kilen
14:40 – 16:00: Reception & Jazz