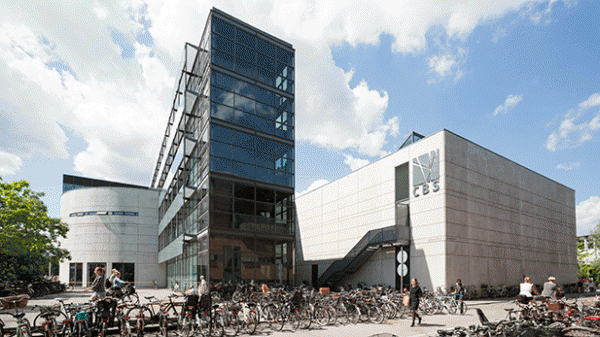 Banking on the future – Rethinking the financial sector
When: Monday 30 October, 2017 - 11:00 to 19:00
Where: Porcelænshaven 20, Copenhagen Business School
The purpose of this event is to set an engaged agenda for business universities towards 2017 that could inform research and teaching in the banking and finance realm.
Despite the lessons learned by the Nordic countries in the late 1980s and early 1990s and eight years after the global financial crisis, the need for rethinking business practices and regulation in the banking and financial industry is still visible. The event will bring together academics and practitioners to discuss and convey a reasoned appeal for research and teaching on responsible banking and finance for the next decades.
The seminar is organized by Center for Corporate Governance and PRME Office
Agenda and speakers
The expected outcome is to develop a close cooperation with practitioners and academics and shake up the image of banking and financial institutions for the next 100 years.
During the day, lectures in different areas within responsible banking will be possible to attend. Three tracks will be set up with different speakers and subjects of matter
– Track I: Banking and The society
– Track II: Responsible Banking as a business model
– Track III: Responsible Banking at an Individual level
Speakers and professors will give their take on responsible banking with individual perspectives. Among others, Per Holten-Andersen, Director of CBS, Brian Mikkelsen minister, Per Callesen from the Danish Central Bank, Jesper Berg from the Danish FSA (Finanstilsynet), speakers from Finansforbundet, Copenhagen FinTech, Merkur Andelskasse, Handelsbanken and Finans Danmark and more, will attend the event. Views and opinions will be shared within finance in the next 100 years with subtitles such as the following:
– "The welfare implications of the growth of the financial sector
– "Banking – a religious perspective"
– "Entrepreneurial focus within finance"
– "Women in banking"
– "What is responsible banking seen from the regulators perspective?"
– "Sustainable banking seen from a market leader perspective"
You will find the agenda here. Please take a look at it before registering:
https://www.cbs.dk/files/cbs.dk/call_to_action/responsible_banking_agenda.pdf
Sign up for attendance
We hope to see you at our great Banking On the Future event. Please sign up for participation in our online form: http://www.123contactform.com/form-2958701/My-Form
For further questions, please contact Thordis Bjartmarz, tbj.int@cbs.dk, or Kirstine Dinesen, kdi.int@cbs.dk