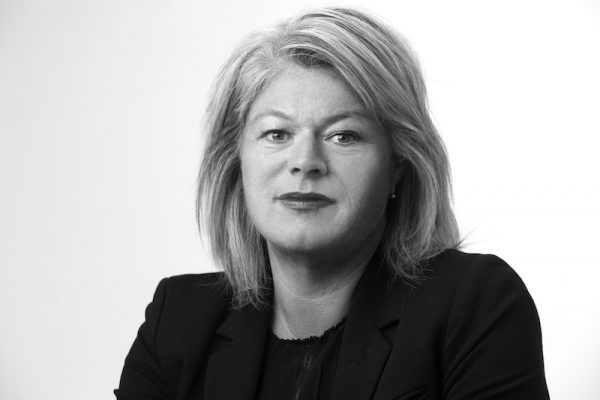 CBS provides me with lifelong learning
When I as an alumnus from MSc in Economics and Business Administration for 25 years and an alumnus from Executive Master of Business Administration (MBA) for 12 years still enter the door of CBS on a weekly basis, I know that a challenging supervision or teaching session, a rewarding board meeting or an academic alumni event is waiting ahead. And I know that I will learn something new. That my network will be enhanced. That it is always worth my time. And it still gives me lifelong learning – and I can only thank CBS for this.
I have kept in contact with the university for many years, but when I as a young student graduated from CBS, I was inattentive to the value which my network of fellow students had, and what I could bring with me in my future career if I kept the contact.
However, I became aware of this when I returned to CBS to take my MBA 10 years later. The teaching and the network of students, teachers and the administration elevated me in a way I never thought would be possible. Both academically and personally. I accepted the offer of lifelong learning, and I am deeply grateful for the value CBS has to me both personally and for my business.
To complete a MBA is challenging and tough for everybody. You are often on top of your career and pretty busy both in terms of work and privately. So after having fought through 2 years of syllabus, a number of assignments and a passed exam, I was happy to cross the finish line – and thought, as most probably think, I fortunately did not have to meet up at CBS every week any longer. However, I was barely done before I missed seeing my fellow students. Luckily, I was asked if I wanted to become a board member of CBS MBA Alumni Society, and even though I was busy with my job as managing director in an international company including a lot of travelling, I saw it as an opportunity to not lose contact with the valuable network and CBS which I missed and probably had become a bit addicted to. It resulted in 4 active years in the board and the creation of several academic, well attended events in close collaboration with my MBA network and CBS.
The final project at the MBA programme is a difficult task to get through and after submitting and successfully completing the exam, I had never imagined that I would look at strategy syllabus again, but when I was asked if I would like to be an external strategy supervisor, I said yes. And since 2006, I have been supervisor and examiner for a group of 4-5 students at their exam. The work is tough and demanding, but the value is significant. Through my job as external supervisor, CBS gives me the opportunity to keep me updated on the newest methods, terms and theory within the field of strategy. I have meetings with a group of top-motivated, clever business people who give you insights into and knowledge about their companies. Through the six months of supervision, I have regular morning meetings with a team of competent CBS professors and external supervisors. It has provided me with a totally unique network which I often draw on and which is vital for my business.
As vice-chair for the Alumni board for HRM (Human Resource Management), I have taken part in organising a festive and academic 25 year anniversary which both gave a professional overview of the past 25 years of development within HRM and the opportunity to reconnect with my class. Together with a range of top executives from both the public and private sector, I am a member of CBS Business Plan where we discuss how CBS best facilitates knowledge sharing and cooperation with the business community and society. When time is limited, I feel privileged to be allowed to take part in these activities with high levels of professionalism and a relevant network, which, in my opinion, is something only CBS can offer.