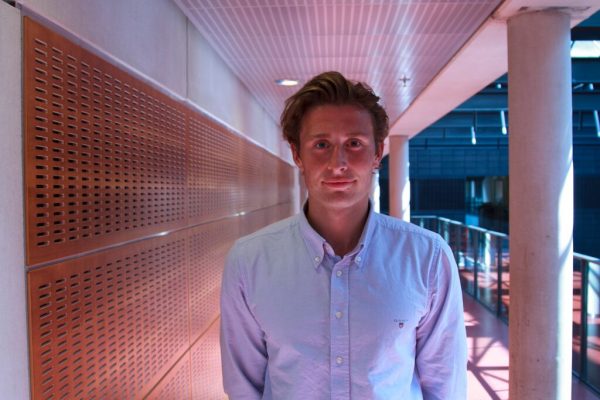 Challenging the status quo
Starting at CBS in 2014, I expected to enter an education anchored in a variety of business disciplines. However, as a recent graduate of BSc in International Business, I have more than a simple business education within the classrooms of CBS. The student environment of the university and the array of available opportunities have enabled me to constantly challenge my own status quo. On the occasion of CBS' centenary, I will elaborate on these elements because they contribute significantly to CBS being a prime educational choice from my perspective.
The student environment and the level of student involvement are outstanding. I believe it is safe to say that only a limited number of students, in advance, predict accurately what it means to study at CBS. Alongside the education itself, the university provides for a student environment in which student-drive goes hand in hand with personal learning through a variety of different channels. Student organisations flourish and numerous case competitions exist which induce both motivation and inspiration throughout the "CBS community". The vast majority of these are creations of student initiatives and the only limit to student engagement is set by the students themselves. I have personally grasped the opportunity to engage in organisations, compete in case competitions and be mentor.
A related element that I want to emphasise is the array of opportunities existing at CBS. In addition to the aforementioned opportunities, CBS has established ties to numerous foreign universities. This provides the students with the option to engage in exchange programmes and explore education all over the world. I also participated in such a programme and studied in Singapore for six months. This was an incomparable experience and a unique part of my academic development, which I probably not would have pursued otherwise.
As described, CBS facilitates a dynamic and inspirational student environment which motivates students to challenge their individual status quo and fosters personal development. I cannot say with certainty that everyone will thrive studying business. However, I can say that every curious student will have the opportunity to thrive within a setting as the one provided by CBS. I believe and hope that the university will continue to challenge the status quo in order to further the advancement of itself and its students in the next 100 years to come.