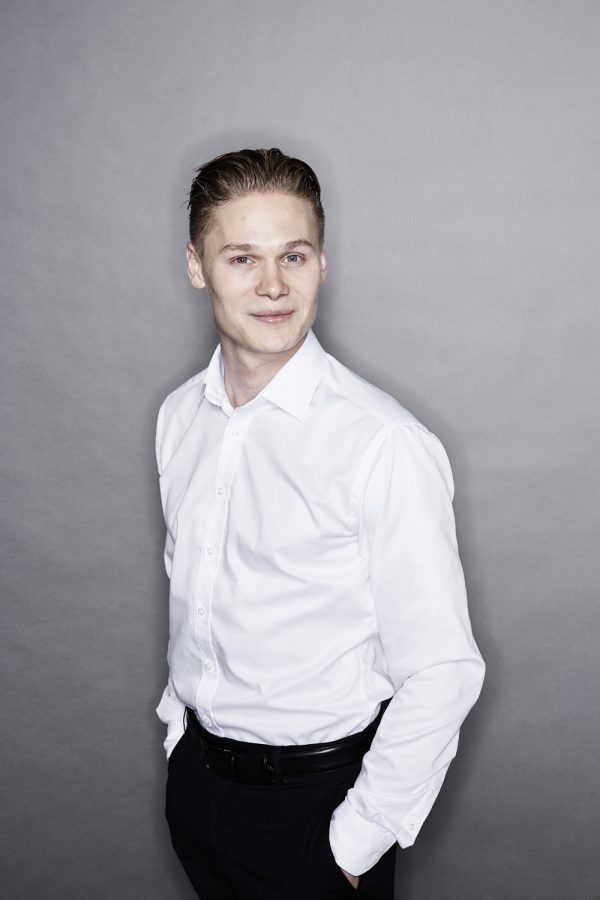 From journalism to consulting in a year
"Education is what remains after you have forgotten everything you learned in school."
Most of us who attend a university will realistically forget how to master derivatives or how to explain the finer details of The Uppsala Internalization Model, but the results in the largeness of being and in the nobility of character are forever ingrained. My CBS story is an example of the profound impact that your education has on your persona and your future career. This is how I left journalism for consulting in a year.
It was slightly over two years ago that I finished my journalism studies at the Danish School of Media and Journalism (DMJX). I had secured an exciting job at the Danish Broadcasting Corporation (DR), primarily as a journalist at TV-Avisen and the various TV shows with Clement Kjersgaard. However, I was not at peace with being an alumnus; I had graduated before I was done.
Ironically, it was not until I had spent two years translating the words of the policy-making elite into comprehensible concepts for the public that I understood how little I knew about the world. Especially in regards to politics and economics, I felt highly dependent on experts for in-depth background information. This is what motivated me to study a second bachelor degree in international business and politics at Copenhagen Business School (CBS) with the purpose of developing a deeper understanding of those topics.
At CBS, I found a place of like-minded people who were deeply interested and invested in our society through various initiatives within as well as outside the walls of CBS. Additionally, I was offered an inspiring learning environment with tons of opportunities to dive deeper into all of those pressing issues that politicians and CEOs are faced with today and analyse their related complexities from all sorts of angles.
I also grew an interest in participating in various case competitions, in which students employ business theories in practice with the goal of developing the best possible solution to a company's problem within an allocated time frame. Since then, CBS has sent me to several international case competitions in Thailand and Singapore, and this fall three fellow students and I will proudly be representing our university in "the Australian Undergraduate Business Case Competition 2017".
These opportunities have shaped me into a more giving person, one that has the desire to give back in all aspects of life. In the spring, a bunch of committed students and I, therefore, decided to found CBS Case Club – a community dedicated to bring together case-interested students and offer them a place to train the many and varied disciplines involved in the art of case solving. As the first president of the club, I am extremely proud of all the student support we have got, and how much the club has grown already.
This newly discovered passion for structured problem solving has then led me to become a Junior Consultant at the Scandinavian management consultancy QVARTZ where we help Danish and international companies come up with strategic initiatives on complex challenges that stretch across national borders. It is with all honesty that I claim: I have never felt more stimulated in my work than I do now.
This is not only my story on leaving journalism for consulting, but also the story of how CBS has enriched my life with a plethora of opportunities that were key to my educational journey and the development of my character. Therefore, I say with much certainty that without CBS neither parts of my journey would have been possible, and for that, I am truly grateful.