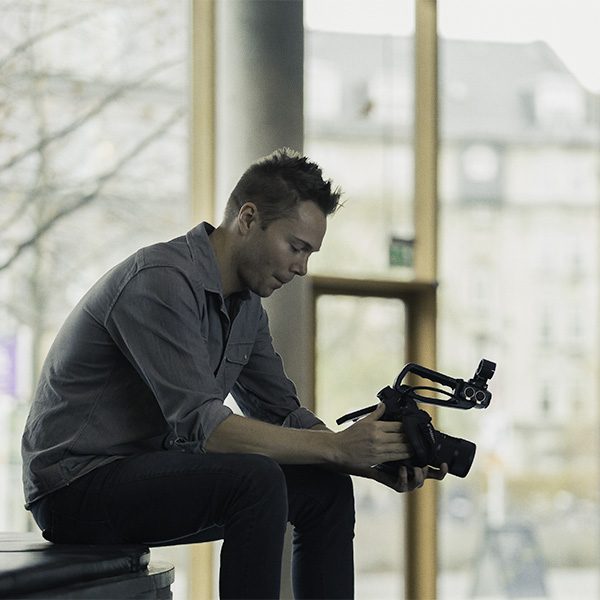 Let's go for it! – Producing mediated learning for the generations to come.
My first meeting with CBS was during my MA at the University of Copenhagen (UCPH). I was studying Film and Media Studies, and during one of the courses (media sociology), we interviewed focus groups from different educational institutions. One of these was CBS. As an MA student from UCPH, there was a certain degree of youthful preconceived opinions about CBS. After the interview was done, it was safe to say that these opinions had been all wrong.
My second meeting with CBS was during my last year at UCPH; once again, I was wrong. I got a job as a student assistant in a minor and newly established project at CBS, focusing on implementing learning technologies and supporting teachers with digital tools. Later, the project grew into a department at CBS, now known as Teaching & Learning established in 2014. I got my master degree the year before and was grateful to be employed as a producer, developing and creating educational video content, which may very well be the first of its kind in Denmark.
CBS has always been a very fruitful and innovative environment. Coming from a different background – UCPH's more traditional and sometimes slower moving academic culture – I felt inspired to be at a place that would open doors for my ambitions and ideas. There was a sense of "let's go for it". For me, this fundamental sense is what CBS is about: Innovative thinkers using creativity and ambitions, which in my case, paves the way for a modern learning environment.