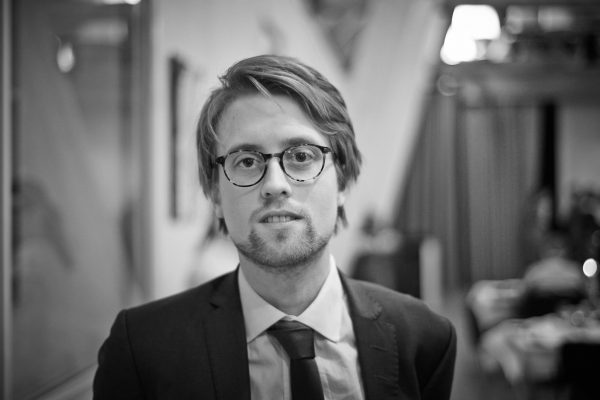 Christian Steffensen
In 2010, Christian Steffensen received his BSc degree in International Business. In 2008, during his studies at Copenhagen Business School, he participated in the entrepreneurship initiative Idea House (which later became CSE-Lab), a project of the Copenhagen School of Entrepreneurship (CSE). CSE has subsequently constituted the framework for a broad array of entrepreneurial incubators and initiatives such as Venture Cup and, most recently, Go Grow.
Christian Steffensen was one of the young student entrepreneurs himself, and he started his own business, ChurchDesk (then KirkeWeb), while he was attending CBS. ChurchDesk supplies a cloud-based communication platform to churches with a view to strengthening their internal and external communications on the Internet and via social media.
In 2012, Christian Steffensen began working with this business full-time, and that year, he was profiled as a "Berlingske Business Magasin Talent 100" talent. ChurchDesk expanded internationally, establishing a presence in Germany and the United Kingdom, and in 2015, Mangrove Capital Partners and a number of business angels, including Klaus Nyengaard, who is now the chairman of ChurchDesk's board of directors, invested 20 million kroner in the business.
Today ChurchDesk has 35 employees and offices in Copenhagen, London, and Berlin. The company's ambition is to become the global leader in its niche.