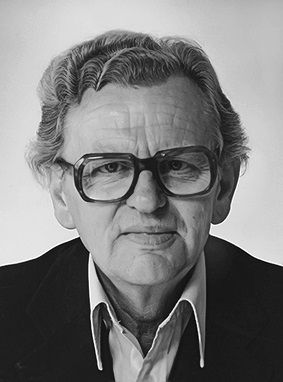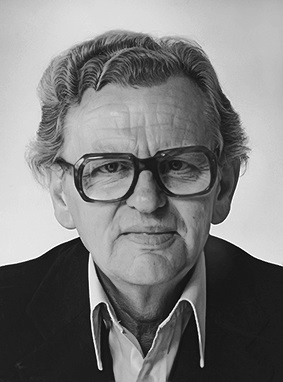 Frode Slipsager
Rector 1979-1987
As rector of Handelshøjskolen from 1979-1987, Frode Slipsager (1925-2004) made a number of initiatives to change the academic profile of Handelshøjskolen. He launched a new type of programmes that combined business administration with other types of disciplines and boosted internationalisation.
Frode Slipsager obtained a BSc in Economics and Business Administration in 1952 and started working at Danske Andelsslagteriers Kødkonservesfabrikker (DAK Ham) in Roskilde. In parallel with his career, Frode Slipsager completed the diploma programme in international commerce and was then appointed as research fellow. He was awarded the Tietgen Gold Medal together with the business administration licentiate. He was appointed associate professor and became the second Dr. Merc. based on a thesis about international marketing.
Frode Slipsager became Professor of International Business Economics in 1976 and was Dean of the Faculty of Economics and Business Administration until he took up the position as rector.