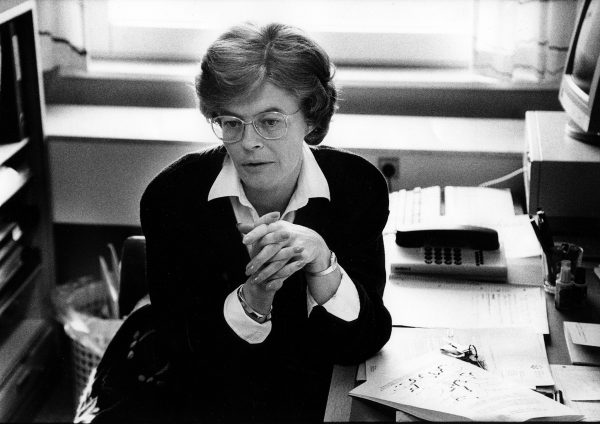 Hanne Hartvig Larsen
Hanne Hartvig Larsen was appointed the first female professor at Handelshøjskolen in 1989. She completed her BSc in Economics and Business Administration in 1969 and the following MSc degree in 1972. She was appointed at the Department of Marketing as a PhD student; then assistant and associate professor before she was appointed professor at the same department.
Hanne Hartvig Larsen's research area was distribution, retailing and consumer behaviour. She was noted for her forecasts of the development of groceries trade. In 1995, she became member of the Butiksstrukturkommission (retail store structure commission) appointed by the Ministry of Business and Industry, and in 1997, she became Director of the new Center for Retail Studies at Handelshøjskolen.
Hanne Hartvig Larsen's professorship was the end of a 50 year long monopoly of male professorships at Handelshøjskolen. Today, CBS has 21 female professors and 92 male professors; however, CBS is hard at work increasing the number of qualified female applicants for full professorships and has managed to create gender balance until the level of assistant professor.