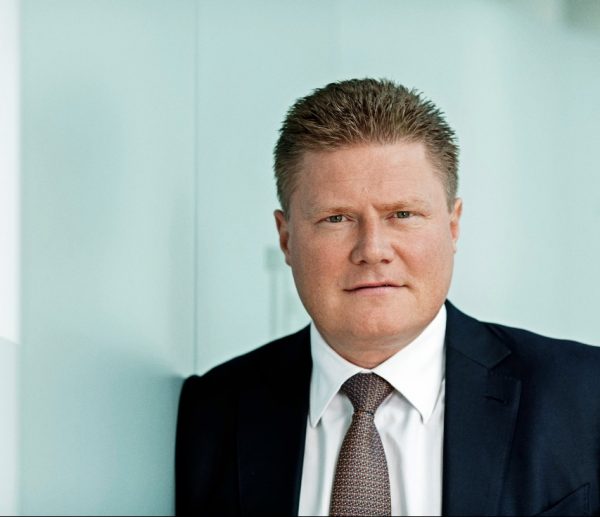 Jesper Brandgaard
Jesper Brandgaard received a BSC in Economics and Business Administration in 1986 and a MSc in Business Administration and Auditing in 1990. In addition, he took an Executive MBA at the business school in 1994-95 as one of the first individuals to complete this program. In the course of his subsequent career, he has completed several further general and tailor-made executive education programs at business schools such as Wharton School of Business and Harvard Business School in the United States as well as IMD in Switzerland.
The beginning of his career was very typical of individuals trained in auditing at the business school: while his education was ongoing, he already started working for the global auditing company Arthur Andersen, where he continued immediately after receiving his degree, first as a senior consultant in the company's finance market division in London, later on loan to the Danish Financial Supervisory Authority until 1994.
In 1995, he became chief controller at Kgl. Brand Insurance Company, from where, in 1996, he went on to take on a position as a strategy consultant at Aarsø Nielsen & Partners, which was taken over by A.T. Kearney a short time thereafter. Jesper Brandgaard then chose to pursue an international career: in 1996, he became CFO of the East Asiatic Company's powdered milk business EAC Nutrition in Singapore, where he subsequently became COO.
He was then brought back to Denmark and to Novo Nordisk's headquarters in Bagsværd, where he first served as Senior Vice President of Corporate Finance during the splitting up of Novo Nordisk and Novozymes and then, from November 2002 onward, as Executive Vice President and Chief Financial Officer, a position in which he played an important role in the global development of the Novo Nordisk Group.
Parallel to these activities, he has been the chairman of the boards of directors of NNIT, the Novo Group's publicly traded IT company, and SimCorp, which supplies financial IT solutions and expertise to asset managers around the world. In 2016, Novo Nordisk hired far more graduates from CBS than any other company.