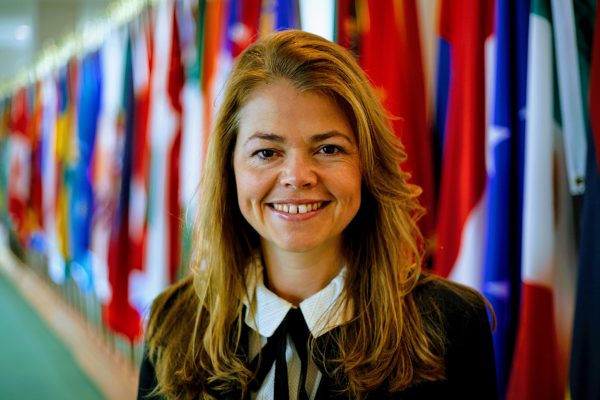 Lea Lønsted
Lea Grubb Lønsted received a BSc in Business Administration and Philosophy in 2004. This is to say that she successfully completed CBS' FLØK program. She subsequently completed an M.Sc. in International Business with particular focus on international leadership and knowledge sharing as her advanced studies program. From 2006 until 2007—while she was writing her thesis—she was an executive assistant and business analyst at the consulting company Cutting Edge.
Already before she graduated in 2007, Lea Lønsted had a contract for a position as HR Consultant in Maersk Oil. She rose through the ranks, becoming a Senior Leadership Development Consultant at A.P. Moller–Maersk Group in 2008. In 2011, she became Head of HR Services and Development at Maersk Oil, Qatar, where she was made HR Business Partner two years later.
In 2015, Lea Lønsted chose to leave Maersk and Qatar and moved to New York to work for the United Nations. She continued to work with HR and the development of competencies as Chief of Learning, Leadership, and Organizational Development in the UN's Secretariat.