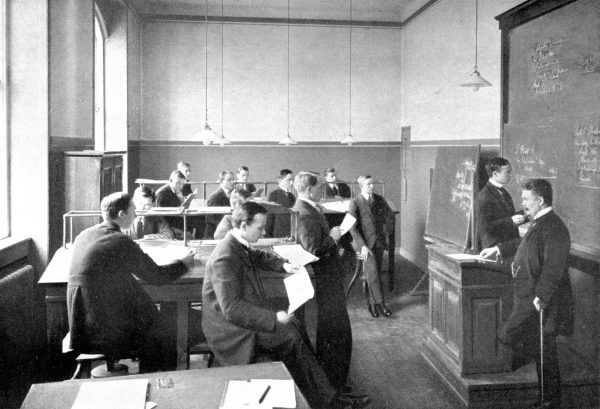 1924
Handelshøjskolen starts offering daytime courses
In 1924, the institution complements the evening courses with its first full-time day programme.
Handelshøjskolen offers its first full-time day programme in Science of Commerce. The programme is aimed at young people with an upper secondary school leaving certificate. Two years in duration, it covers a wide range of subjects related to business and economics. In its second year, the programme is divided into two fields of study, Science of Commerce and Business Languages. This programme is the precursor to today's BSc in Economics and Business Administration (HA Almen).
435 students are enrolled at Handelshøjskolen. The teaching staff includes two readers.