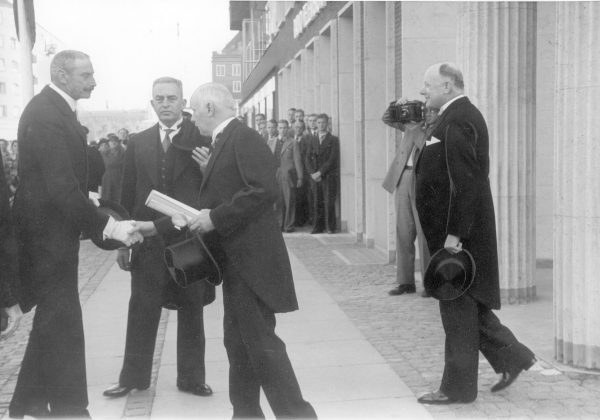 1939
From science of commerce to business administration
In 1939, a major study reform introduces the term 'business administration' and strengthens the economic content of Handelshøjskolen's programme portfolio.
Handelshøjskolen adopts a new overall curriculum, which gathers all commerce programmes under the common term 'business administration'. As a consequence, the full-time programme is renamed the 'Bachelor of Science in Business Administration', and the diploma programmes are now called the 'Special Programmes in Business Administration. The master programme upholds its name as the 'Master Programme in the Science of Commerce' – presumably to maintain the term 'science'.
The reform expands and strengthens the position of business economics as well as political economics, allocating more teaching hours to disciplines within these fields.
In the same year, Handelshøjskolen finally moves into its own new building at Julius Thomsens Plads, right next to the old building. The inaugural ceremony is attended by King Christian X.
1,850 students are now enrolled in Handelshøjskolen's programmes. The permanent teaching staff counts two professors, two readers and 12 associate professors.