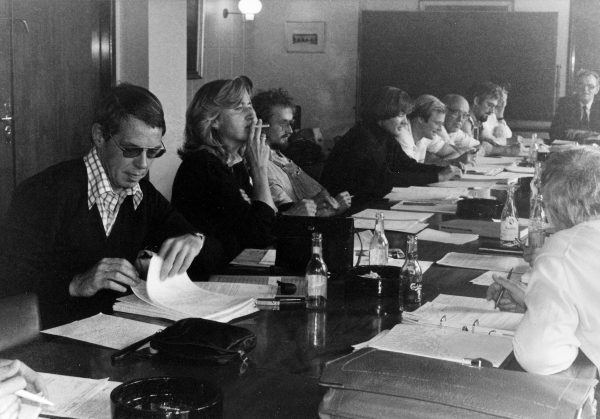 1975
A new democratic governance structure takes effect
In 1975, Handelshøjskolen implements a new governance structure with elected bodies including student representatives and, unprecedentedly, representatives from the technical and non-academic staff with full voting power.
Following the student rebellion in 1968, the Danish Parliament adopts a new act on universities in 1973 to democratise university governance structures. This act paves the way for student and administrative staff participation in the management of the universities. This puts an end to the absolute power of professors.
In 1975, the act comes into force at Handelshøjskolen. The institution is now subject to the same regulations as other universities and institutions of higher education in the country. These regulations lead to a process of decentralisation at universities, where competence and influence is handed over to a number of governing bodies under departments and faculties. At the time the act is considered to be the world's most liberal and democratic act pertaining to institutions of higher education.
7,401 students are now enrolled in Handelshøjskolen's programmes. The permanent teaching staff counts 19 professors, ten readers and course coordinators and 37 associate professors.