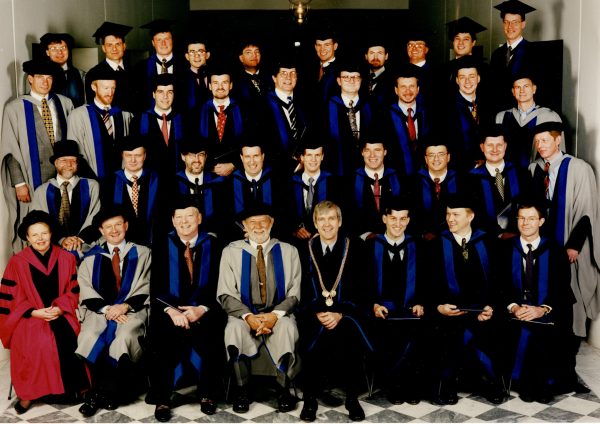 1994
Handelshøjskolen launches its first post-graduate MBA programme
In 1994, 30 new students are enrolled in the new MBA programme targeted at executives from the private sector.
After a three-year period of offering short customised courses for executives and employees from the Danish business community through a legally independent foundation named the CBS Center for Continuing Education (HHE), Handelshøjskolen succeeds in setting up its own ambitious MBA programme.
In January 1994, 30 students enrol in the MBA programme. It has an international focus and is primarily aimed at the private sector. However, the need for education and training for public sector managers is increasing. For this reason a Master of Public Administration (MPA) is established in the same year. It is specifically tailored to practitioners within the public sector, who have the ambition to build on their organisational and managerial skills.