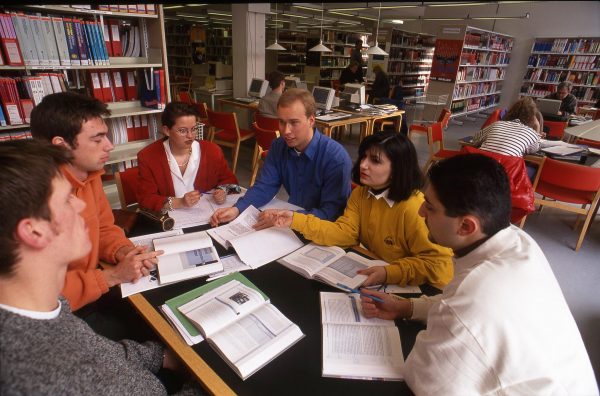 1995
Two programmes increase the diversity of Handelshøjskolen's programme portfolio
In 1995, the BSc in International Business (IB) and an innovative programme combining philosophy and business administration (FLØK) are created. 
International orientation is gradually becoming a feature of most of the business school's new initiatives. In 1994, President Finn Junge-Jensen presents his annual report by underlining the importance of skills development and human resources as a prerequisite for Danish competitiveness and the preservation of the welfare society. This leads to the launch of a new programme in International Business (IB) taught exclusively in English.
New programmes are set up in more than just the field of languages. Handelshøjskolen also wants to offer a new programme to integrate economics and philosophy, and in March 1996, the BSc in Business Administration and Philosophy is launched.